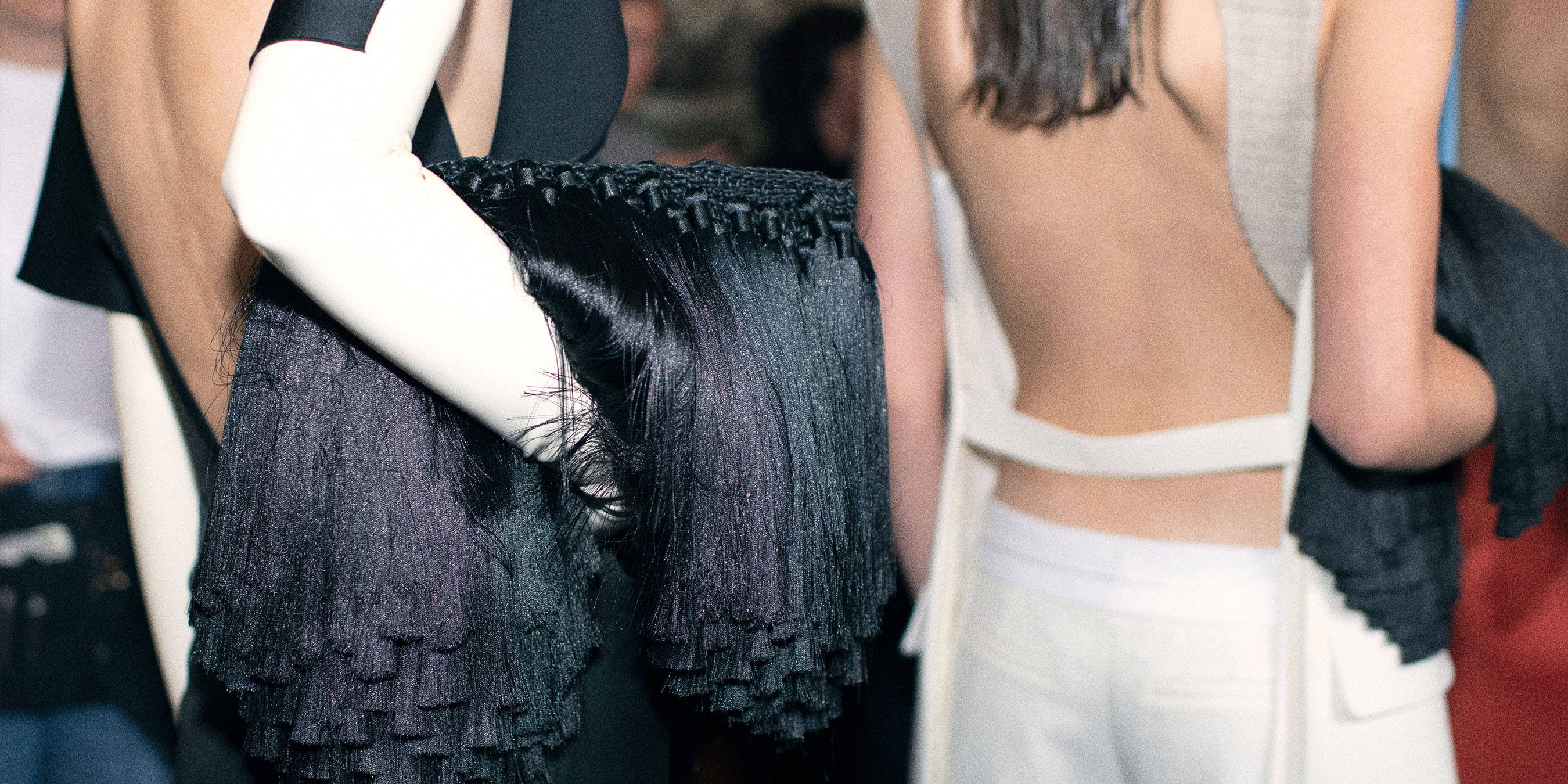 AUTUMN WINTER 2022


Powerful. Purposeful. Heroes and villians.
This season brings a sense of clarity, a confidence that is no longer quiet. Pieces appear armour-like, cocooning outerwear shrouding a carefully constructed second-skin, sparkling and supernatural.
In addition to VictoriaBeckham.com, Victoria Beckham is carried in 230 stores in 50 countries worldwide, with dedicated personalised spaces in key department stores. Locate your nearest store below.
Amicis
Casa Moda
Icon
Steffl
Bleu Cest Gris
Color Center
Ferrer
Princess Blue
Gent
Strassen
Nieuport
Antwerp
Intemporel
L'espion
La Samaritaine
Mercer By Edith
Sassu Coco
Trinity
Week-end
Reims
Toulouse
Paris
Paris
Avignon
St Tropez
Lavaur
Anita Hasse
Best Store
Brauneis Textilien
E.breuninger
Engelhorn
Hayashi
Kadewe
Ledergerber Mode
Lodenfrey
Loui Rocks
Mytheresa
Ortner
Theresa Warenvertrieb
Zalando
Essen
Stuttgart
Frankfurt
Dussledorf
Mannhiem
Frankfurt
Berlin / Munich
Baden
Munich
Hamburg
Online
Dortmund
Munich
Onlinetext
Attica
Enny Di Monaco
Grigio
Laki Irene/noma
Athens
Athens
Thessaloniki
Thessaloniki
Dublin / Cork / Dundrum
Naas
Antonia
Base Blu
Bugatti
Cenere
Cross Srl Riki Niki Ri-pa
Dafne Boutique
Dina Srl
Gente
Gibot
Il Duomo
Luciana Boutique
Luisa Via Roma
Maison Ba
Merico
Milaura
Modes
Monti
Montorsi
Paolo Chiesa
Penelope
Pozzi Lei- Arte
Quorum
Ratti Pesaro
Satu
Sugar
Torregrossa
Vinicio
Milan
Varese
Udine
Bassano Del Grappa
Parabiago
Rovato
Arrezzo
Rome
Rome
Novara
Bari
Online
Perugia
Varese
Milan
Forte Dei Marmi
Cesena
Modena
Villa Franca
Brescia
Treviglio
Thiennes
Pesaro
Piacenza
Arrezzo
Palermo
Legnano
Ferner Jacobsen As
Hoyer
Icon
Moniker
Oxholm
Retro- Bergen
Retro- Nordre
Oslo
Oslo
Oslo
Oslo
Oslo
Bergen
Trondheim
Bad Habits
El Corte Ingles
Linia
Ottodisanpietro
Santa Eulalia
Yowe
Barcelona
Madrid
Barcelona
La Coruna
Barcelona
Santander
Boozt
Mullbeck Ab
Nk Classic
Malmo
Gothenburg
Gothenburg
Designer Am See
Fidelio
Mode Weber
Changing Room
Cricket
Fenwick
Harrods
Harvey Nichols
Larizia
Matchesfashion
Net a Porter
Selfridges
Tunbridge Wells
Liverpool
London / Kingston / Newcastle
London
London
Online
Online
Online
London / Online
Amicis
Casa Moda
Icon
Steffl
Bleu Cest Gris
Color Center
Ferrer
Princess Blue
Gent
Strassen
Nieuport
Antwerp
Intemporel
L'espion
La Samaritaine
Mercer By Edith
Sassu Coco
Trinity
Week-end
Reims
Toulouse
Paris
Paris
Avignon
St Tropez
Lavaur
Anita Hasse
Best Store
Brauneis Textilien
E.breuninger
Engelhorn
Hayashi
Kadewe
Ledergerber Mode
Lodenfrey
Loui Rocks
Mytheresa
Ortner
Theresa Warenvertrieb
Zalando
Essen
Stuttgart
Frankfurt
Dussledorf
Mannhiem
Frankfurt
Berlin / Munich
Baden
Munich
Hamburg
Online
Dortmund
Munich
Onlinetext
Attica
Enny Di Monaco
Grigio
Laki Irene/noma
Athens
Athens
Thessaloniki
Thessaloniki
Dublin / Cork / Dundrum
Naas
Antonia
Base Blu
Bugatti
Cenere
Cross Srl Riki Niki Ri-pa
Dafne Boutique
Dina Srl
Gente
Gibot
Il Duomo
Luciana Boutique
Luisa Via Roma
Maison Ba
Merico
Milaura
Modes
Monti
Montorsi
Paolo Chiesa
Penelope
Pozzi Lei- Arte
Quorum
Ratti Pesaro
Satu
Sugar
Torregrossa
Vinicio
Milan
Varese
Udine
Bassano Del Grappa
Parabiago
Rovato
Arrezzo
Rome
Rome
Novara
Bari
Online
Perugia
Varese
Milan
Forte Dei Marmi
Cesena
Modena
Villa Franca
Brescia
Treviglio
Thiennes
Pesaro
Piacenza
Arrezzo
Palermo
Legnano
Ferner Jacobsen As
Hoyer
Icon
Moniker
Oxholm
Retro- Bergen
Retro- Nordre
Oslo
Oslo
Oslo
Oslo
Oslo
Bergen
Trondheim
Bad Habits
El Corte Ingles
Linia
Ottodisanpietro
Santa Eulalia
Yowe
Barcelona
Madrid
Barcelona
La Coruna
Barcelona
Santander
Boozt
Mullbeck Ab
Nk Classic
Malmo
Gothenburg
Gothenburg
Designer Am See
Fidelio
Mode Weber
Changing Room
Cricket
Fenwick
Harrods
Harvey Nichols
Larizia
Matchesfashion
Net a Porter
Selfridges
Tunbridge Wells
Liverpool
London / Kingston / Newcastle
London
London
Online
Online
Online
London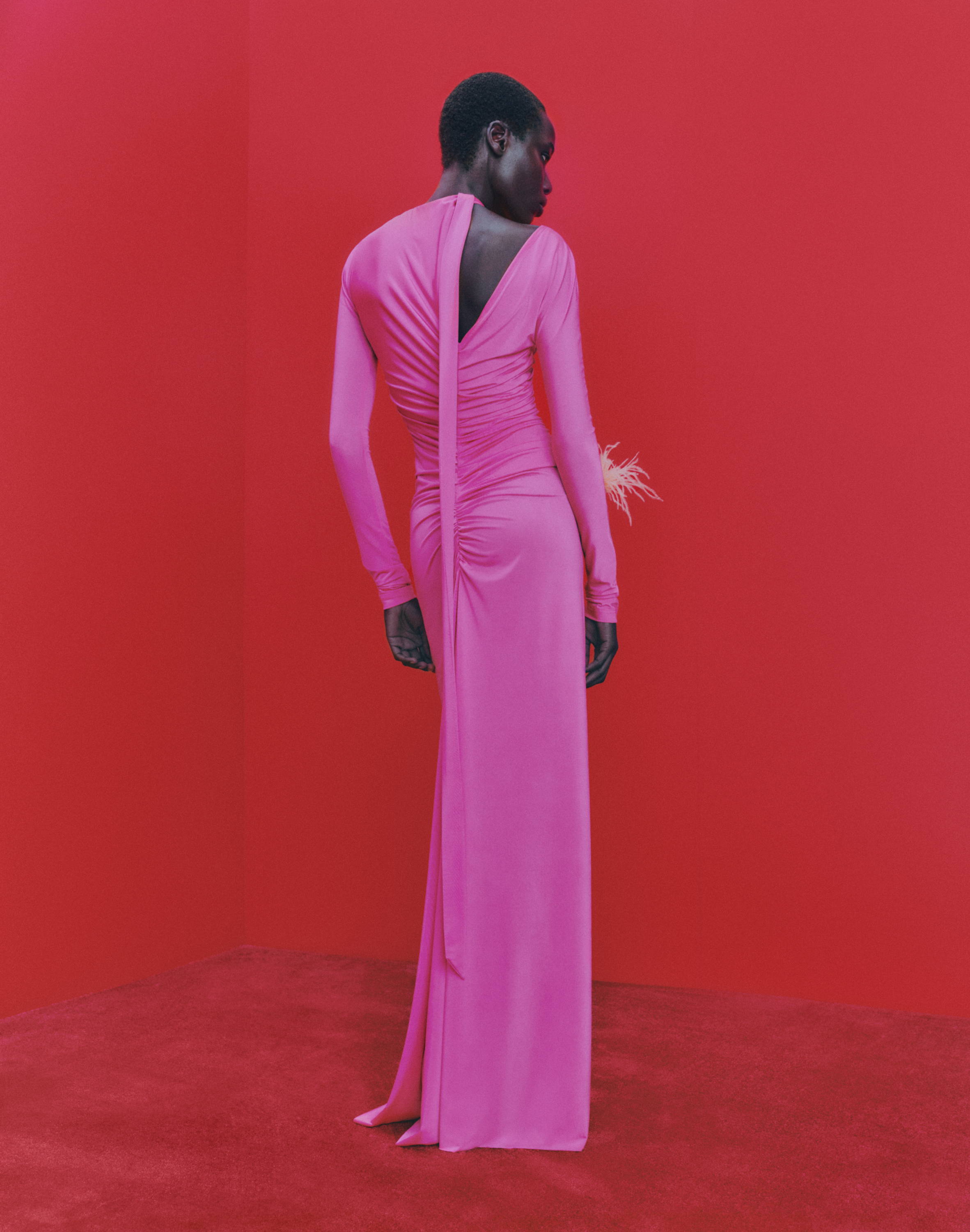 CHANGING ROOM
CRICKET
FENWICK
HARRODS
HARVEY NICHOLS
LARIZIA
MATCHESFASHION
NET A PORTER
SELFRIDGES

BROWN THOMAS
GALLERY 9

ANTONIA
BASE BLU
BUGATTI
CENERE
CROSS SRL RIKI NIKI RI-PA
DAFNE BOUTIQUE
DINA SRL
GENTE
GIBOT
IL DUOMO
LUCIANA BOUTIQUE
LUISA VIA ROMA
MAISON BA
MERICO
MILAURA
MODES
MONTI
MONTORSI
PAOLO CHIESA
PENELOPE
POZZI LEI- ARTE
QUORUM
RATTI PESARO
SATU
SUGAR
TORREGROSSA
VINICIO

INTEMPOREL
L'ESPION
LA SAMARITAINE
MERCER BY EDITH
SASSU COCO
TRINITY
WEEK-END

ANITA HASSE
BEST STORE
BRAUNEIS TEXTILIEN
E.BREUNINGER
ENGELHORN
HAYASHI
KADEWE
LEDERGERBER MODE
LODENFREY
LOUI ROCKS
MYTHERESA
ORTNER
THERESA WARENVERTRIEB
ZALANDO

AMICIS
CASA MODA
ICON
STEFFL

DESIGNER AM SEE
FIDELIO
MODE WEBER

BLEU CEST GRIS
COLOR CENTER
FERRER
PRINCESS BLUE

BY LOTTE
PL LINE

ATTICA
ENNY DI MONACO
GRIGIO
LAKI IRENE/NOMA

SARTO

EDGE BOUTIQUE

HERALDI

STIVALI

BAD HABITS
EL CORTE INGLES
LINIA
OTTODISANPIETRO
SANTA EULALIA
YOWE

LE BOUDOIR

FERNER JACOBSEN AS
HOYER
ICON
MONIKER
OXHOLM
RETRO- BERGEN
RETRO- NORDRE

BOOZT
MULLBECK AB
NK CLASSIC

HEAVEN

ANSWEAR
EOBUWIE
VITKAC
UK
UK
UK
UK
UK
UK
UK
UK
UK

IRELAND
IRELAND

ITALY
ITALY
ITALY
ITALY
ITALY
ITALY
ITALY
ITALY
ITALY
ITALY
ITALY
ITALY
ITALY
ITALY
ITALY
ITALY
ITALY
ITALY
ITALY
ITALY
ITALY
ITALY
ITALY
ITALY
ITALY
ITALY
ITALY

FRANCE
FRANCE
FRANCE
FRANCE
FRANCE
FRANCE
FRANCE

GERMANY
GERMANY
GERMANY
GERMANY
GERMANY
GERMANY
GERMANY
GERMANY
GERMANY
GERMANY
GERMANY
GERMANY
GERMANY
GERMANY

AUSTRIA
AUSTRIA
AUSTRIA
AUSTRIA

SWITZERLAND
SWITZERLAND
SWITZERLAND

BELGIUM
BELGIUM
BELGIUM
BELGIUM

HOLLAND
HOLLAND

GREECE
GREECE
GREECE
GREECE

MALTA

CYPRUS

CROATIA

PORTUGAL

SPAIN
SPAIN
SPAIN
SPAIN
SPAIN
SPAIN

MOROCCO

NORWAY
NORWAY
NORWAY
NORWAY
NORWAY
NORWAY
NORWAY

SWEDEN
SWEDEN
SWEDEN

HUNGARY

POLAND
POLAND
POLAND
TUNBRIDGE WELLS
LIVERPOOL
MULTIPLE LOCATIONS
LONDON
LONDON
ONLINE
ONLINE
ONLINE
LONDON

MULTIPLE LOCATIONS
NAAS

MILAN
VARESE
UDINE
BASSANO DEL GRAPPA
PARABIAGO
ROVATO
ARREZZO
ROME
ROME
NOVARA
BARI
ONLINE
PERUGIA
VARESE
MILAN
FORTE DEI MARMI
CESENA
MODENA
VILLA FRANCA
BRESCIA
TREVIGLIO
THIENNES
PESARO
PIACENZA
ARREZZO
PALERMO
LEGNANO

REIMS
TOULOUSE
PARIS
PARIS
AVIGNON
ST TROPEZ
LAVAUR

ESSEN
STUTTGART
FRANKFURT
DUSSLEDORF
MANNHIEM
FRANKFURT
BERLIN / MUNICH
BADEN
MUNICH
HAMBURG
ONLINE
DORTMUND
MUNICH
ONLINE

VIENNA
LINZ
SALZBURG
VIENNA

KILCHBERG
ZURICH
GOSSAU

GENT
STRASSEN
NIEUPORT
ANTWERP

EINDHOVEN
MAASTRICH

ATHENS
ATHENS
THESSALONIKI
THESSALONIKI

MALTA

LIMASSOL

ZAGREB

LISBON

BARCELONA
MADRID
BARCELONA
LA CORUNA
BARCELONA
SANTANDER

CASABLANCA

OSLO
OSLO
OSLO
OSLO
OSLO
BERGEN
TRONDHEIM

MALMO
GOTHENBURG
GOTHENBURG

BUDAPEST

ONLINE
ONLINE
WARSAW
---
ALBRIGHT
BEACH BOUTIQUE
BERGDORF GOODMAN
BLAKE
BLOOMINGDALES
BOYDS
EDIT NYC
ELYSE WALKER
ESTI'S
FIVE STORY
GOOP
HIVE
INTERMIX
KIRNA ZABETE
MARISSA COLLECTIONS
MAX
MC MULLEN
MODA OPERANDI
NEIMAN MARCUS
NORDSTROM
OTTE
PAMELA ROBBINS
RENT THE RUNWAY
SAKS FIFTH AVENUE
SHOPBOP
SKIRT
SHOWROOM
TOOTSIE

EL PALACIO DI HIERRO

HUDSON'S BAY COMPANY
LE MAISON SIMONS
SSENSE

BEST-LINKS
DESIGN BY WANG
FENG MAO TRADING
GRACELAND
ONEFIFTEEN

HARVEY NICHOLS

JADE PT THE CLOTHES

EASTLAND AGENCY

BOON THE SHOP
HANDSOME– SPACE MUE
HANWHA GALLERIA DIVISION
MY BOON

H&F RETAIL CONCEPTS

CLUB 21 SINGAPORE
POIS

MIA BOUTIQUE

RUNWAY

CLUB 21

BELINDA
GRACE

ADORNO
MUSE
SISTERS & CO.

BEYMEN
VAKKO

BLOOMINGDALES
HARVEY NICHOLS
INGIE ETOILE
MAJID AL FUTTAIM-THAT

BLOOMINGDALES

AJURES

HARVEY NICHOLS

OCEANZ

FACTORY 54

EMPORIUM / SINTEKS

LUXURY HOUSE

DAY & NIGHT
G LEVEL
LA COLLECTION
POEME
TSUM
VERDI
VIP KAZAN

ALIZE

ALBA BOUTIQUE
SYMBOL / TSAVERENA
THE MOST BOUTIQUE
TSUM KIEV
US
US
US
US
US
US
US
US
US
US
US
US
US
US
US
US
US
US
US
US
US
US
US
US
US
US
US
US

MEXICO

CANADA
CANADA
CANADA

CHINA
CHINA
CHINA
CHINA
CHINA

HONG KONG

INDONESIA

JAPAN

KOREA
KOREA
KOREA
KOREA

PHILIPPINES

SINGAPORE
SINGAPORE

TAIWAN

VIETNAM

THAILAND

AUSTRALIA
AUSTRALIA

NEW ZEALAND
NEW ZEALAND
NEW ZEALAND

TURKEY
TURKEY

DUBAI
DUBAI
DUBAI
DUBAI

KUWAIT

EGYPT

SAUDIA

IRAQ

ISRAEL

AZERBAIJAN

KAZAKHSTAN

RUSSIA
RUSSIA
RUSSIA
RUSSIA
RUSSIA
RUSSIA
RUSSIA

SLOVAKIA

UKRAINE
UKRAINE
UKRAINE
UKRAINE
NEW YORK
MIAMI
NEW YORK
CHICAGO
NEW YORK
PHILADELPHIA
NEW YORK
CALIFORNIA
BROOKLYN
NEW YORK / PALM BEACH
ONLINE
PALM BEACH
NEW YORK
MULTIPLE LOCATIONS
NAPLES
COLORADO
OAKLAND / DETROIT
ONLINE
MULTIPLE LOCATIONS
MULTIPLE LOCATIONS
NEW YORK
SCARSDALE, NEW YORK
ONLINE
MULTIPLE LOCATIONS
ONLINE
STONE HARBOUR, NEW JERSEY
KIAWAH ISLAND
MULTIPLE LOCATIONS

MEXICO CITY

CANADA
MULTIPLE LOCATIONS
ONLINE

SHANGHAI
HANGZHOU / ZHEJIANG
ONLINE
JIAXING / ZHEJIANG
SU ZHOU / SHANGHAI

HONG KONG

JAKARTA

MULTIPLE LOCATIONS

SEOUL
SEOUL
SEOUL
SEOUL

MANILA

SINGAPORE
SINGAPORE

TAIPEI

HO CHI MINH

BANGKOK

SYDNEY
MELBOURNE

AUCKLAND
AUCKLAND
MOUNT MAUNGANUI

ISTANBUL
ISTANBUL

DUBAI
DUBAI
DUBAI
DUBAI

KUWAIT

CAIRO

RYHAD

BAGDAD

TEL AVIV

BAKU

ALMATY

ST PETERSBOURG
GROSNY
VOLGOGRAD
KRASNODAR
MOSCOW
MAKHACHKALA
KAZAN

BRATISLAVA

LVIV
ZAPOROZHYE
CRIMEE
KIEV
ALBRIGHT
BEACH BOUTIQUE
BERGDORF GOODMAN
BLAKE
BLOOMINGDALES
BOYDS
EDIT NYC
ELYSE WALKER
ESTI'S
FIVE STORY
GOOP
HIVE
INTERMIX
KIRNA ZABETE
MARISSA COLLECTIONS
MAX
MC MULLEN
MODA OPERANDI
NEIMAN MARCUS
NORDSTROM
OTTE
PAMELA ROBBINS
RENT THE RUNWAY
SAKS FIFTH AVENUE
SHOPBOP
SKIRT
SHOWROOM
TOOTSIE

EL PALACIO DI HIERR

HUDSON'S BAY COMPANY
LE MAISON SIMONS
SSENSE

BEST-LINKS
DESIGN BY WANG
FENG MAO TRADING
GRACELAND
ONEFIFTEEN

HARVEY NICHOLS

JADE PT THE CLOTHES

EASTLAND AGENCY

BOON THE SHOP
HANDSOME– SPACE MUE
HANWHA SOLUTIONS GALLERIA DIVISION
MY BOON

H&F RETAIL CONCEPTS

CLUB 21 SINGAPORE
POIS

MIA BOUTIQUE

RUNWAY

CLUB 21

BELINDA
GRACE

ADORNO
MUSE
SISTERS & CO.

BEYMEN
VAKKO

BLOOMINGDALES
HARVEY NICHOLS
INGIE ETOILE
MAJID AL FUTTAIM-THAT

BLOOMINGDALES

AJURES

HARVEY NICHOLS

OCEANZ

FACTORY 54

EMPORIUM / SINTEKS

LUXURY HOUSE

DAY & NIGHT
G LEVEL
LA COLLECTION
POEME
TSUM
VERDI
VIP KAZAN

ALIZE

ALBA BOUTIQUE
SYMBOL / TSAVERENA
THE MOST BOUTIQUE
TSUM KIEV
US
US
US
US
US
US
US
US
US
US
US
US
US
US
US
US
US
US
US
US
US
US
US
US
US
US
US
US

MEXICO

CANADA
CANADA
CANADA

CHINA
CHINA
CHINA
CHINA
CHINA

HONG KONG

INDONESIA

JAPAN

KOREA
KOREA
KOREA
KOREA

PHILIPPINES

SINGAPORE
SINGAPORE

TAIWAN

VIETNAM

THAILAND

AUSTRALIA
AUSTRALIA

NEW ZEALAND
NEW ZEALAND
NEW ZEALAND

TURKEY
TURKEY

DUBAI
DUBAI
DUBAI
DUBAI

KUWAIT

EGYPT

SAUDIA

IRAQ

ISRAEL

AZERBAIJAN

KAZAKHSTAN

RUSSIA
RUSSIA
RUSSIA
RUSSIA
RUSSIA
RUSSIA
RUSSIA

SLOVAKIA

UKRAINE
UKRAINE
UKRAINE
UKRAINE
NEW YORK
MIAMI
NEW YORK
CHICAGO
NEW YORK
PHILADELPHIA
NEW YORK
CALIFORNIA
BROOKLYN
NEW YORK / PALM BEACH
ONLINE
PALM BEACH
NEW YORK
NEW YORK / PALM BEACH / EASTHAMPTON
NAPLES
COLORADO
OAKLAND / DETROIT
ONLINE
MULTIPLE LOCATIONS
MULTIPLE LOCATIONS
NEW YORK
SCARSDALE, NEW YORK
ONLINE
MULTIPLE LOCATIONS
ONLINE
STONE HARBOUR, NEW JERSEY
KIAWAH ISLAND
MULTIPLE LOCATIONS

MEXICO CITY

CANADA
OTTAWA / QUEBEC CITY / CALGARY
ONLINE

SHANGHAI
HANGZHOU / ZHEJIANG
ONLINE
JIAXING / ZHEJIANG
SU ZHOU / SHANGHAI

HONG KONG

JAKARTA

MULTIPLE LOCATIONS

SEOUL
SEOUL
SEOUL
SEOUL

MANILA

SINGAPORE
SINGAPORE

TAIPEI

HO CHI MINH

BANGKOK

SYDNEY
MELBOURNE

AUCKLAND
AUCKLAND
MOUNT MAUNGANUI

ISTANBUL
ISTANBUL

DUBAI
DUBAI
DUBAI
DUBAI

KUWAIT

CAIRO

RYHAD

BAGDAD

TEL AVIV

BAKU

ALMATY

ST PETERSBOURG
GROSNY
VOLGOGRAD
KRASNODAR
MOSCOW
MAKHACHKALA
KAZAN

BRATISLAVA

LVIV
ZAPOROZHYE
CRIMEE
KIEV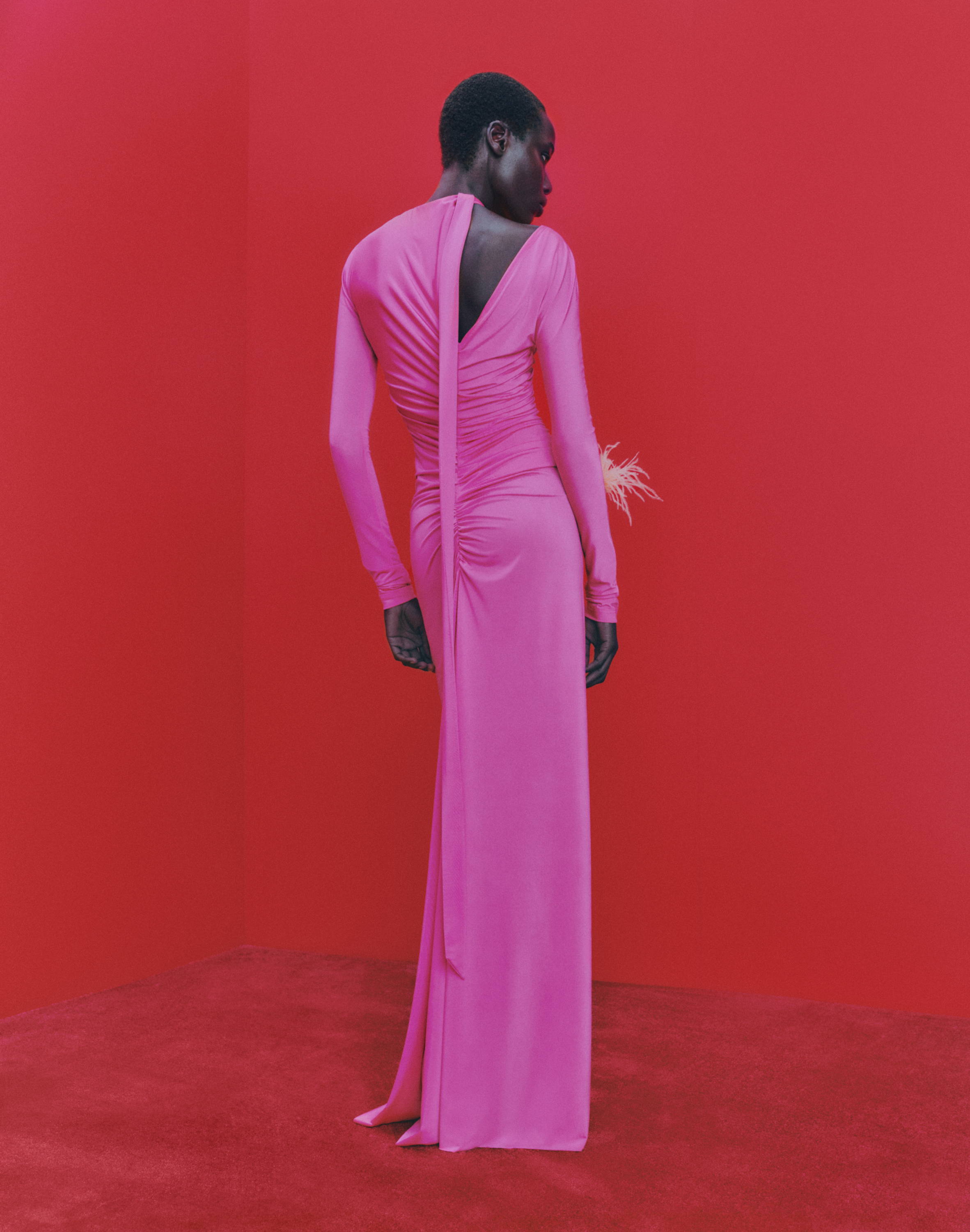 Hudson's Bay Company
Le Maison Simons
Ssense
Canada
Ottawa / Quebec City / Calgary
Online
Best-links
Design By Wang
Feng Mao Trading
Graceland
Onefifteen
Shanghai
Hangzhou / Zhejiang
Online
Jiaxing / Zhejiang
Su Zhou / Shanghai
Bloomingdales
Harvey Nichols
Ingie Etoile
Majid Al Futtaim-that
Boon The Shop
Handsome – Space Mue
Hanwha Solutions Galleria Division
My Boon
Auckland
Auckland
Mount Maunganui
Day & Night
G Level
La Collection
Poeme
Tsum
Verdi
Vip Kazan
St Petersbourg
Grosny
Volgograd
Krasnodar
Moscow
Makhachkala
Kazan
Albright
Beach Boutique
Bergdorf Goodman
Blake
Bloomingdales
Boyds
Edit Nyc
Elyse Walker
Esti's
Five Story
Goop
Hive
Intermix
Kirna Zabete
Marissa Collections
Max
Mc Mullen
Moda Operandi
Neiman Marcus
Nordstrom
Otte
Pamela Robbins
Rent The Runway
Saks Fifth Avenue
Shopbop
Skirt
Showroom
Tootsies
New York
Miami
New York
Chicago
New York
Philadelphia
New York
California
Brooklyn
New York / Palm Beach
Online
Palm Beach
New York
NY / Palm Beach / Easthampton
Naples
Colorado
Oakland / Detroit
Online
Multiple Locations
Multiple Locations
New York
Scarsdale, New York
Online
Multiple Locations
Online
Stone Harbour, New Jersey
Kiawah Island
Multiple Locations
Hudson's Bay Company
Le Maison Simons
Ssense
Canada
Ottawa / Quebec City / Calgary
Online
Best-links
Design By Wang
Feng Mao Trading
Graceland
Onefifteen
Shanghai
Hangzhou / Zhejiang
Online
Jiaxing / Zhejiang
Su Zhou / Shanghai
Bloomingdales
Harvey Nichols
Ingie Etoile
Majid Al Futtaim-that
Boon The Shop
Handsome– Space Mue
Hanwha Solutions Galleria Division
My Boon
Auckland
Auckland
Mount Maunganui
Auckland
Auckland
Mount Maunganui
Day & Night
G Level
La Collection
Poeme
Tsum
Verdi
Vip Kazan
St Petersbourg
Grosny
Volgograd
Krasnodar
Moscow
Makhachkala
Kazan

Albright
Beach Boutique
Bergdorf Goodman
Blake
Bloomingdales
Boyds
Edit Nyc
Elyse Walker
Esti's
Five Story
Goop
Hive
Intermix
Kirna Zabete
Marissa Collections
Max
Mc Mullen
Moda Operandi
Neiman Marcus
Nordstrom
Otte
Pamela Robbins
Rent The Runway
Saks Fifth Avenue
Shopbop
Skirt
Showroom
Tootsies
New York
Miami
New York
Chicago
New York
Philadelphia
New York
California
Brooklyn
New York / Palm Beach
Online
Palm Beach
New York
New York / Palm Beach / Easthampton
Naples
Colorado
Oakland / Detroit
Online
Multiple Locations
Multiple Locations
New York
Scarsdale, New York
Online
Multiple Locations
Online
Stone Harbour, New Jersey
Kiawah Island
Multiple Locations